Author: NYC Immigration lawyer Alena Shautsova
View our video on the issue: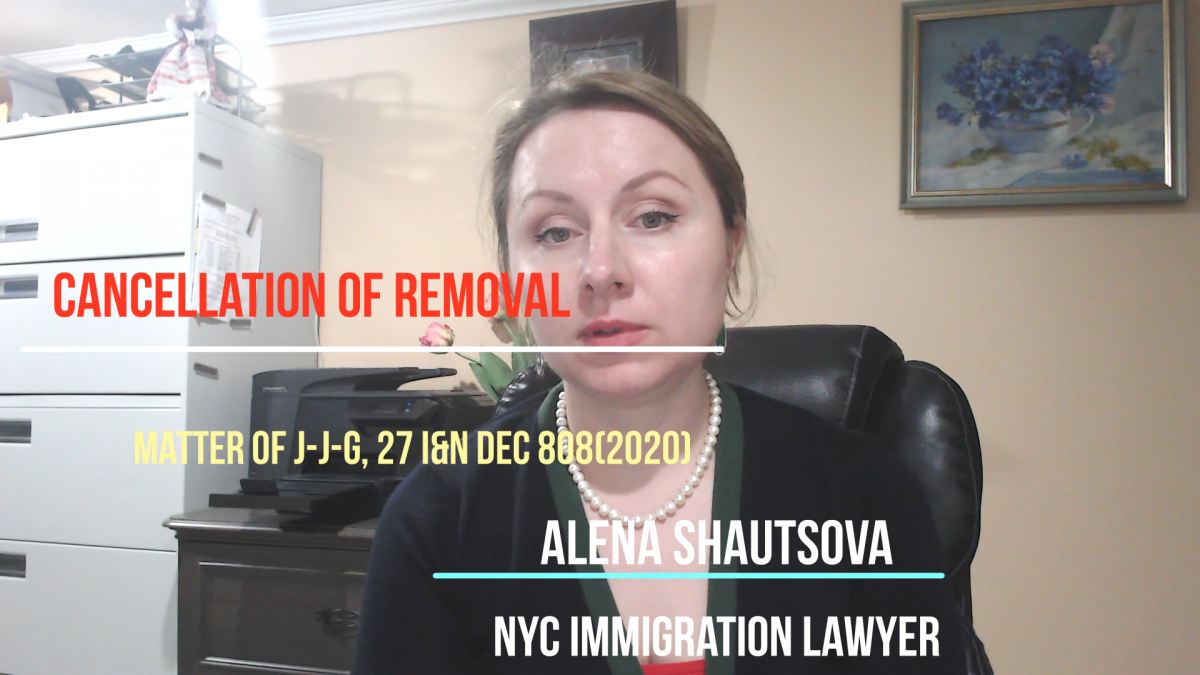 Establishing medical hardship for the cancellation of removal cases is one of the most important burdens of the person in removal proceedings.
Recently, the Board of Immigration Appeals issued a decision in the Matter of J-J-G, specifying a standard an applicant for cancellation of removal must meet in connection when trying to establish medical hardship to a qualifying relative. The decision specifically addresses a situation where the qualifying relative is argued to have to accompany the applicant in case of his/her removal.
Specifically, the BIA stated that the person who is trying to show that the relative will suffer exceptional and extremely unusual hardship in case of his/her removal must present evidence that the adequate medical help for the serious medical condition is not reasonably available in the country at issue.
The BIA emphasized that general evidence regarding the lesser qualify of medical care and lesser opportunities in the country at issue is insufficient to meet the requireed standard.
As such, the BIA ordered the respondent, a native of Guatemala, with five US citizen children to be removed to Guatemala! From reading the decision, it is apparent that the result was due to lack of preparation and absence of specific evidence addressing the issue of the cost and availability of the treatment for the medical condition for the qualified relative. Nevertheless, the decision will have a grave impact on thousands of the cancellation of removal applications. The text of the decision can be found here.