Immigration Reform Updates: When Will It Happen?
Author: New York Immigration Lawyer Alena Shautsova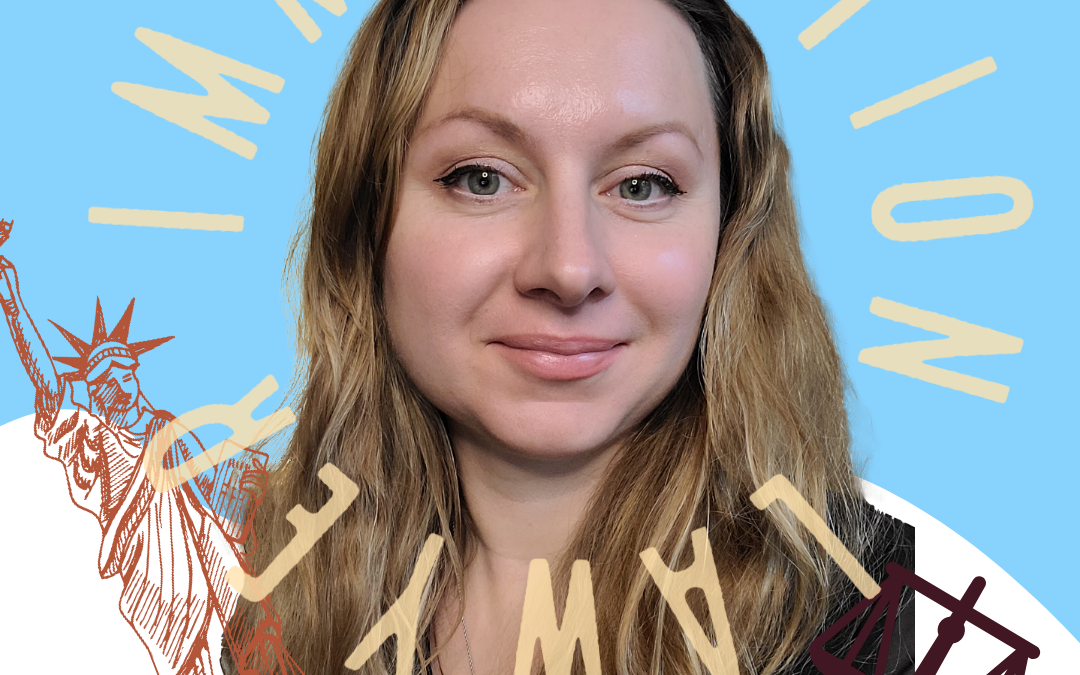 In the law office of Alena Shautsova, New York Immigration attorney, we help non-citizens to achieve their dreams to become US lawful permanent residents and citizens. Biden administration voiced their commitment to change the US Immigration System and do all in their power to deliver the Immigration reform. But the executive branch of the government is limited in its actions. Although changing USCIS policies will help thousands of people, the real relief can be brought by the legislative arm of the government or Congress only. Here, we will discuss some of the legislative proposals that were recently introduced or reintroduced by the President, Republicans and Democrats. I will share my thoughts regarding the possible success of the proposals and the latest news related to their status.
The US citizenship Act of 2021. This is the law that was proposed by President Biden. This proposal is very broad and if passed, would bring relief to pretty much every non-citizen who has been residing in the US since January 1, 2021. It has two main tracks: one is for those who do not have any status in the US and are not DACA, or TPS holders and are not agricultural workers. It proposes first a temporary residence for six years with an opportunity to file for permanent residence after five years. Once the person holds permanent residence for three years, he/she will be able to apply for naturalization. For DACA, TPS holders, and Agricultural workers it creates a direct path to green card. There are other significant proposals contained in this act, such as the elimination of the one-year asylum filing deadline, for example. The only update we have with regard to its current status is that on April 28, 2021, it was referred to the Subcommittee on Immigration and Citizenship. In my opinion, it is unlikely that this proposal will pass in its current form, just because it is too broad, does not contain any limitations on the length of the residency required to meet the qualifications for temporary status, and I would treat it more as a conversation starter rather than the practical proposal that can be worked on.
The Dream and Promise Act of 2021, is a bipartisan bill, that would provide conditional permanent resident status for 10 years to "dreamers": a qualifying alien who entered the United States as a minor (18 years old or younger on the date of the entry) and (1) is deportable or inadmissible, (2) has deferred enforced departure (DED) status or temporary protected status (TPS) (resided in the US since January 1, 2017 in a TPS status), or (3) is the child of certain classes of nonimmigrants. The bill imposes various qualifying requirements, such as the alien being continuously physically present in the United States since January 1, 2021, passing a background check, and being enrolled in or having completed certain educational programs. DHS shall remove the conditions placed on permanent resident status granted under this bill if the alien applies and meets certain requirements, such as completing certain programs at an educational institution, serving in the military, or being employed. Furthermore, DHS and DOJ shall cancel the removal of certain aliens who had TPS, were eligible for TPS, or were eligible for DED status on certain dates. Such an alien shall receive permanent resident status upon meeting certain requirements and applying for such status within three years of this bill's enactment."
This Bill is much narrower in nature, is tailored for DACA holders, and TPS holders, rather than all non-citizens. For that reason, taking the conservative opposition, it has a real potential of being passed, perhaps with some modifications. The last action on the bill was performed on June 15, 2021 when hearings in the Senate took place.
Citizenship for Essential Workers Act 2021 is another great proposal that, if passed, will bring relief to millions, because it happened that millions of undocumented immigrants in the US are also essential workers, working in construction, health care and child care services, food preparation, delivery, trucking, restaurants, and retail businesses, etc. that served and saved the country during the COVID pandemic. The bill would grant adjustment of status or green card to anyone who can prove that they earned income during the pandemic, even if a person had a prior order of removal, as long as the person passes security background checks. An employer will have to confirm that the employee worked for them, facing severe sanctions in case of arbitrary refusal. The Bill would allow depends of the main applicants (sons, daughters, spouses, parents in certain situations, to benefit form it as well). The following sectors are covered by the bill:
"(A) Health care.
"(B) Emergency response.
"(C) Sanitation.
"(D) Restaurant ownership, food preparation, vending, catering, food packaging, food services, or delivery.
"(E) Hotel or retail.
"(F) Fish, poultry, and meat processing work.
"(G) Agricultural work, including labor that is seasonal in nature.
"(H) Commercial or residential landscaping.
"(I) Commercial or residential construction or renovation.
"(J) Housing, residential, and commercial construction related activities or public works construction.
"(K) Domestic work in private households, including child care, home care, or house cleaning.
"(L) Natural disaster recovery, disaster reconstruction, and related construction.
"(M) Home and community-based work, including—
"(i) home health care;
"(ii) residential care;
"(iii) assistance with activities of daily living;
"(iv) any service provided by direct care workers (as defined in section 799B of the Public Health Service Act (42 U.S.C. 295p)), personal care aides, job coaches, or supported employment providers; and
"(v) any other provision of care to individuals in their homes by direct service providers, personal care attendants, and home health aides.
"(N) Family care, including child care services, in-home child care services such as nanny services, and care services provided by family members to other family members.
"(O) Manufacturing.
"(P) Warehousing.
"(Q) Transportation or logistics.
"(R) Janitorial.
"(S) Laundromat and dry-cleaning operators.
As one can see, it is very broad. Most importantly, it would also help a parent, spouse, son, or daughter of a member of the Armed Forces, including the National Guard. The only continuing presence requirement to meet under this bill: is that a person has to reside in the US since January 1, 2021 and until the application is approved. Ineligible individuals will include those who: "(A) departed the United States while subject to an order of exclusion, deportation, removal, or voluntary departure; and
"(B) (i) was outside the United States on January 1, 2021; or
"(ii) reentered the United States unlawfully after January 1, 2021.
The last action on this bill was undertaken on May 12, 2021 when Committee on the Judiciary Subcommittee on Immigration, Citizenship, and Border Safety held hearings.
Farm Workforce Modernization Act of 2021. This is another bill that has a lot of potential due to its limited nature. Under the bill, DHW would grant a status an applying alien who " (1) performed at least 1,035 hours of agricultural labor during the two-year period prior to March 8, 2021; (2) on that date was inadmissible, deportable, or under a grant of deferred enforced departure or temporary protected status; and (3) has been continuously present in the United States from that date until receiving CAW (certified agricultural worker) status. The bill imposes additional crime-related inadmissibility grounds on CAW applicants and makes some other grounds inapplicable." The status shall be valid for 5.5 years and may be extended. DHS may grant dependent status to the spouse or children of a principal alien. An alien with a pending application may not be detained or removed by DHS and shall be authorized for employment until DHS makes a final decision on the application. A CAW alien (and dependents) may apply for lawful permanent resident status after meeting various requirements, including performing a certain amount of agricultural labor for a number of years. The last action on the bill was March 22, 2021 when it was received in the Senate and read twice and referred to the Committee on the Judiciary.
In March of 2021, House Republicans also offered something called Dignity Plan, but the only information available so far is the draft of the main points. The text of the prosal draft is available here: https://files.constantcontact.com/1849eea4801/326f035f-8025-4a33-a40a-cbb3a5c06c46.pdf
Among the main points is that this proposal created a long-term path to a green card, includes a fine as a part of the application process, and provides a temporary status first for 10 years, with an opportunity to qualify for a green card later.
There are the main proposals with real potentials to be adopted, at least in parts. As one can see, so far the latest action on any of them was performed in mid-June. Taking into consideration Democrats' voiced attempts to try to pass some Immigration provisions as a part of the budget voting, it can be expected that any future meaningful actions shall be undertaken no earlier than Fall of 2021.
In the meantime, one can try to benefit from the ICE/DHS prosecutorial discretion and changed USCIS policies that may bring at least temporary relief.
f you need help with Immigration challenges in the US, book a confidential consultation by calling 917 885 2261. (Consultation fees apply).
Follow me on: